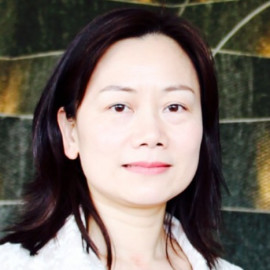 Bio
Jie Cheng is the Global Director, eCommerce and Digital Communication at Campbell Soup Company, where she leads eCommerce & digital strategy and capability building for Campbell's Global Biscuits & Snacks business division – the Biscuits and Snacks division is a $3+ billion business that unites US Pepperidge Farm, Australia Arnott's, and Denmark Kelsen Group; and its brand portfolio includes Goldfish, Pepperidge Farm, Milano, Arnott's, Tim Tam, Kjeldsens and Royal Dansk, etc. 
Jie is a well-regarded digital leader who, during her 10+ years digital journey, left digital footprints for many iconic brands in North America, Asia, Latin America, and EMEA. Prior to joining Campbell, Jie was the Head of Digital Marketing, International Markets at The Hershey Company. When at Hershey, Jie and her team led the transformation of global marketers to "market in a digital world" via continuous digital trainings & capability building. She also partnered with in-market teams and brought a number of innovative digital & eCommerce programs to fruition for Hershey's, Kisses, Reese's, Brookside, Ice Breakers, Jolly Rancher, etc. In the U.S., Jie led the digital strategy and execution for the successful partnership between the Reese's and NCAA.
Previously, Jie also worked at Danone North America where she led the digital strategy and campaign for Dannon Oikos Greek yogurt launch in 2011.
Jie earned her B.A. degree in English language and literature from Wuhan University in Wuhan, China, and her M.B.A. degree from Thunderbird, School of Global Management, in Arizona.
Jie lives in Wilton, CT with her family. And apart from travel (both business and pleasure), Jie likes to read, jog, practice yoga and Chinese calligraphy.