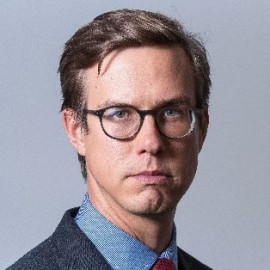 Bio
Nicholas is Editor-in-Chief of INSIDER and the author of "Marissa Mayer and the Fight To Save Yahoo!".  Previously, he was Business Insider's chief correspondent.

His investigative reporting rewrote the histories of Facebook,Twitter, and Groupon. He is the author of "The Truth About Marissa Mayer: An Unauthorized Biography" and "THE COST OF WINNING: Tim Armstrong, Patch, And The Struggle To Save AOL." Longform.org named "THE COST OF WINNING" the best long-form business story of 2013.

Carlson's coverage of Yahoo won Digiday's award for Best Editorial Achievement of the year in 2014.  In 2015, Carlson's New York Times Magazine cover story, "What Happened When Marissa Mayer Tried to Be Steve Jobs," was a finalist for a Mirror Award for best in-depth/enterprise reporting.

Carlson is a contributor to Bloomberg Television's biography series "Game Changers" and a frequent guest on CNBC.  Previously, he reported for Gawker Media's Silicon Valley gossip blog, Valleywag. He got his start on the beat atInternetNews.com. Before that, there was a stint at Merrill Lynch. He went to Davidson, and he is on Twitter.