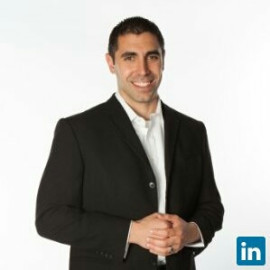 Bio
Justin heads up global social media at Citrix, where he is an advisor on all social media activities across the company. Justin works on a wide range of projects, developing social media strategies and helping to scale social media across the company. A lot of time is spent designing flexible frameworks, educational programs and governance processes that are foundational building blocks that team, regional or campaign-level strategies can be built on top of. 

Justin is a sought after public speaker on the topics of social media, marketing and technology and has been interviewed by mainstream media sources including FOX Business, Associated Press, Inc. Magazine and the Boston Globe.

Justin is the author of the bestselling book, "Facebook Marketing: Designing Your Next Marketing Campaign."