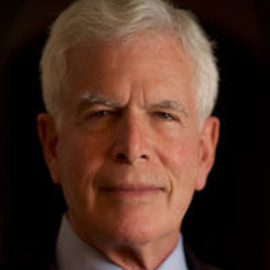 Bio
Capt. Bernard D. Cole, USN (Ret.) is Professor Emeritus at the National War College in Washington, DC, where he teaches courses on Sino-American Relations and Maritime Strategy. During his Navy career, he commanded USS Rathburne (FF 1057) and Destroyer Squadron 35, as well as served as a naval gunfire liaison officer with the 3rd Marine Division in Vietnam from June 1967 to July 1968. He earned a Ph.D. in history from Auburn University and was named the Naval Institute Press "Author of the Year" in 2015.

He has written numerous articles and six books: Gunboats and Marines: The U.S. Navy in China; The Great Wall at Sea: China's Navy Enters the 21st Century; Oil for the Lamps of China: Beijing's 21st Century Search for Energy; Taiwan's Security: History and Prospects; and Sealanes and Pipelines: Energy Security in Asia. 

Dr. Cole's new book, China's Quest for Great Power: Ships, Oil, and Foreign Policy, will be published in November 2016.