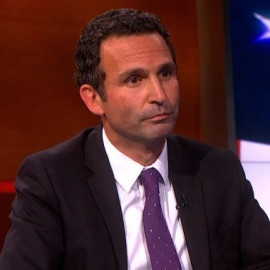 Bio
Dr. Ömer Taşpınar is an adjunct professor at the Paul H. Nitze School of Advanced International Studies, Professor of National Security Strategy at the U.S. National War College and the Director of the Turkey Project at the Brookings Institution. Dr. Taspinar was previously an Assistant Professor in the European Studies program. He has held consulting positions at the Robert F. Kennedy Center for Human Rights in Washington, and at the Strategic Planning Department of TOFAS-FIAT in Istanbul. The courses he is teaching at the National War College and SAIS are: "Islam and the West"; "Non-Military Elements of Statecraft"; "Turkey and its Neighbors" and "The Political Economy of Globalization."
 
Dr. Taşpınar has a Ph.D. and M.A. in European Studies and International Economics from Johns Hopkins University (SAIS) and a B.A. in Political Science from the Middle East Technical University in Ankara, Turkey. His research focuses on Turkey-EU and Turkish-American relations; European Politics; Transatlantic relations; Muslims in Europe; Islamic Radicalism; Human Development in the Islamic world; and American Foreign Policy in the Middle East.

Dr. Taşpınar is the author of two books: Political Islam and Kurdish Nationalism in Turkey (Routledge, 2005) and Fighting Radicalism with Human Development: Freedom, Education and Growth in the Islamic World (Brookings, 2006). Some of his recent publications include: New Parameters in US-German-Turkish Relations (AICGS, February 2005) ; The Anatomy of Anti-Americanism in Turkey (Insight Turkey, July-August 2005); Turkey's European Quest (Brookings Analysis Paper, September 2004); Europe's Muslim Street (Foreign Policy, March-April 2003); An Uneven Fit: The Turkish Model and the Arab World (Brookings Analysis Paper, August 2003).