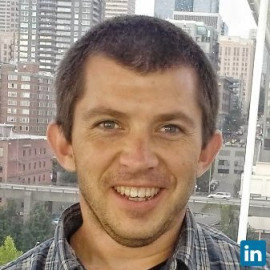 Bio
As a Clinical Rehabilitation Engineer, I serve as the technology expert on multidisciplinary rehabilitation therapy teams throughout the complete service delivery process for a wide variety of Assistive Technology (AT). I possess a broad range of experience that includes program development, performing clinical studies, creating prototype AT devices, scientific publishing and presenting about AT.

During my 5 yrs at the McGuire Veterans Hospital's Assistive Technology Center in Richmond, VA I pioneered the use of digital fabrication within the rehab clinic setting to collaboratively design and build custom assistive technology with Veterans and their therapists.  I have now become the leading advocate for digital fabrication within the US Dept of Veterans Affairs, seeking to see it incorporated across the entire healthcare spectrum and am currently building a national network of users and equipment across the agency.  This network also includes other agency partners such as FDA and Defense Dept healthcare.  

I am also very interested in helping to spread expertise about Assistive Technology around the world to regions that are still developing their rehabilitation services. Of particular interest to me are Asia and Africa.