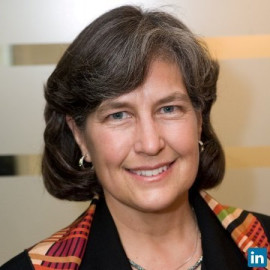 Bio
Dr. Sawyer has more than a decade of Health Technology experience in development and evaluation of device, digital health, Telehealth, and EHR solutions. She currently guides development, validation and translation of novel technologies at UCSF. She forms digitization strategies in the UCSF Dept of Orthopaedic Surgery as Committee Chair of Health Innovation and Technology in Ortho (HITO). Broader strategic roles include the Advisory Board for Murdoch Children's Research Institute in Melbourne, the External Advisory Board of the Scripps Translational Sciences Institute with Eric Topol, and the Global Health Advisory Board of Cisco.
 
     Dr. Sawyer is the Assoc. Director of Strategic Relations of UCSF's Center for Digital Health Innovation and an Assoc. Director in the CTSI Catalyst accelerator in the Digital Health track. She is on the UCOP Governance Committee for Telehealth, the UCSF Telemedicine Comm and was a member of the NIH CTSA Telehealth TSIG. She is Faculty Advisor to the UCSF Health Tech Interest Group (HTIG), Pediatric Device Consortium, Surgical Innovation Committee and the Center for Disruptive Musculoskeletal Innovation. She co-founded Trinity - a HIPAA-secure virtual tumor board platform, MOBI-US - a safe independent mobility device for fall prevention, and YON - a low-cost mobile technology for public health queries. Dr. Sawyer has served as an advisor at Startup Health, Rock Health, Doximity, and Epocrates.  

Dr. Sawyer combines her skills in Orthopaedics, Physical Therapy, Exercise Physiology and Health Technology to provide comprehensive musculoskeletal care as Director of the UCSF Skeletal Health Service.  She is the Medical Director for the Great Pacific Race and transoceanic rowers with remote communication and sensing technologies. Dr. Sawyer completed her MS and MD at UC Davis, her Orthopaedic Surgery Residency at Stanford and Fellowships in the Harvard Combined Orthopaedic Surgery and Boston Children's Hospital.