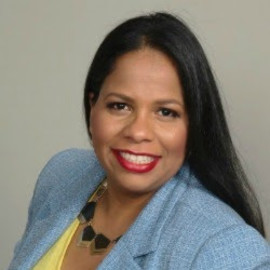 Bio
**LATISM16 CONFERENCE TEAM MEMBER***

As an advocate, a trainer, a teacher, and a writer who raises cultural awareness to create social change, Dania helps parents and children understand and embrace multiculturalism and diversity as a way of creating a peaceful and harmonious society without having to give up their own cultural values and heritage. She is a published author and speaker on the subject of multiculturalism. Also a storyteller and multicultural matters advocate, she has made it her mission to educate and empower people all over the US about the importance of a multicultural society, and to show how the contributions of Latinos are crucial to the advancement and success of the United States as a whole.
 
Dania Santana has more than 15 years of experience in the communications arena with a well-rounded background that goes from journalism, to national advertising campaigns targeting the US Hispanic Market to becoming a social media influencer. She is the creator and founder of the bilingual site Embracing Diversity, a site that creates awareness about American Latinos, Multicultural Living, and Being Bilingual. She is also the mastermind creator behind La Familia Cool fictional world that portraits the new Latino family through multiracial, multicultural and bilingual characters.