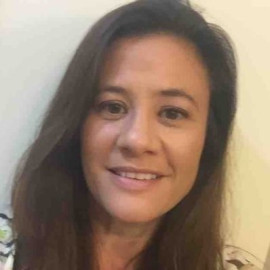 Bio
Maribel Ferrer leads communications for JPMorgan Chase & Co. in the Southeast U.S., covering Florida, Georgia and the Carolinas. She also leads Hispanic media relations nationwide. In her role, she works to generate awareness for the firm's work in consumer banking, business banking and in philanthropic and community efforts.

Prior to JPMorgan Chase, she worked at FleishmanHillard for more than a decade. She had multiple roles, including lead on AT&T's (then SBC) consumer PR nationwide and co-chairing the agency's national Hispanic public relations practice. She earned industry awards for work on behalf of State Farm, Procter & Gamble's Downy, UPS, ONDCP and AT&T for both national and regional/local programs.  

A passion for writing and telling stories has shaped her career. She earned her bachelor's degree in Comparative Literature at the Universidad de Puerto Rico, and a master's degree in Journalism from Boston University. Early in her career, she worked as a business writer for El Nuevo Día in Puerto Rico, where she was born and raised, and did freelance reporting for Univision in Dallas.

She lives in Miami with her husband and two children.