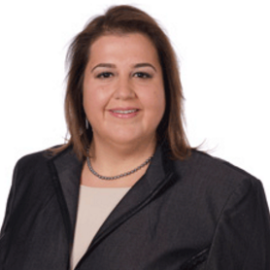 Bio
Niza Motola is VP & Assistant General Counsel, Litigation and Compliance at Univision Communications Inc. (UCI), the leading media company serving Hispanic America. In this role, she counsels the Company on employment matters and workplace initiatives. As a member of the Compliance team, she partners with UCI businesses on compliance initiatives to help ensure that the Company and its employees continue to perform with integrity and in a manner consistent with the Company's core values. She also supports the Head of Litigation in managing litigation in state and federal courts and government agencies. 

Prior to joining UCI in 2014, Ms. Motola was Special Counsel at the Littler Mendelson law firm where her practice included global employment counseling, management training, complex litigation, and Spanish-language legal services. As chair of the Spanish Services Group, she oversaw a broad range of Spanish-language services and worked strategically with domestic and foreign employers to help manage multicultural and multilingual workforces.

Beginning in 2011 through 2014, Ms. Motola also served as the Deputy General Counsel for Labor and Employment for the Hispanic National Bar Association, appointed by three Presidents. She currently serves as a member of the Board of Directors for the Miami-Dade Urban Debate League.

Prior to joining Littler, Ms. Motola practiced in the labor and employment groups of two other law firms in Miami and Philadelphia.  She also served as a law clerk to the Honorable Vanessa Ruiz, District of Columbia Court of Appeals from 1997 through 1998. 

Ms. Motola was named one of Florida's Legal Elite in 2013 by Florida Trend, selected as one of HNBA's Best Lawyers Under 40 in 2010, and selected as an Inaugural Member of the HNBA-ACC Latina Executive Leadership Program. She received her B.A. from Columbia University, where she was on the Dean's List and President of the Pre-Law Society, and her J.D. from George Washington University Law School, where she was a Dean's Fellow and President of the Hispanic Law Students Association.