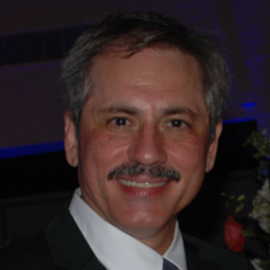 Bio
Rey N. Diaz is the Deputy Chief, Integration Office at NASA Kennedy Space Center (KSC). In that
capacity, he provides leadership for KSC's management systems and management's focus on effective
change management. Prior to this assignment, Dr. Diaz was the principal management advisor for KSC's
Business Management System, responsible for providing the leadership across the Center for evolving,
adapting and integrating existing business systems. Dr. Diaz led center-wide changes to develop the KSC
Business Management System for all KSC civil service organizations. Since 1998, the implemented
NASA KSC Business Management System attained and maintained full certification to the ISO 9001
standard.

Diaz's service with NASA began in 1983 in the KSC Payload Project Office as Launch Site Support
Manager for Space Shuttle Payloads where he performed mission integration and payload support
activities with coordination of KSC organizational elements involved in Shuttle mission processing. In
1987, Dr. Diaz became an Experiment Project Engineer for Space Shuttle Payloads on-board post-
Challenger return to flight missions providing mission integration for experiment complements and
conducting technical assessments to ensure flight readiness. In 1994 Dr. Diaz became the lead Payload
Project Engineer serving as the expert consultant on Space Shuttle mission processing and assessment for
flight readiness for the Spacelab Program, payload projects and integration of flight experiments. In that
capacity Dr. Diaz participated in the planning, processing, and launch activities of several Shuttle
missions.

Dr. Diaz earned a Bachelor's degree in Electrical Engineering from the University of Puerto Rico at
Mayaguez, a Master's degree in Engineering Management from the University of Central Florida and a
doctorate in Industrial Engineering at the University of Central Florida.