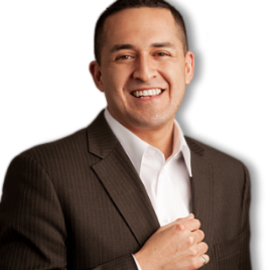 Bio
Estuardo Rodriguez cuts right to the chase, articulates a precise and thoughtful strategy to achieve his client's goals, enumerates the pivotal tactics to make them happen, and brings humor to the moment, all with a smooth and confident demeanor.  His years of experience with media and message development, in addition to his extensive experience with government affairs and specialized marketing to the Hispanic community, land him in a unique place among lobbyists in Washington, DC.
Es began his professional law career at the U.S. Department of Housing & Urban Development, where he worked as an attorney under Secretary Henry Cisneros and later Secretary Andrew Cuomo. (In case you missed it, he also appeared in an episode of The Wire, where he played a hardened gangster. We present this fact without comment.)  
Estuardo splits his portfolio among a number of non-profit clients, which include the National Hispanic Leadership Agenda (NHLA), TIAA-CREF Institute, the Hispanic Heritage Foundation and corporate clients including Anheuser-Busch, Sprint, Time Warner Cable and Univision.
Es also serves as a Democratic strategist and news commentator. He has appeared on CNN, CNN en Español, NTN 24, Univision and Telemundo. He served the U.S. Department of State as an independent political analyst in Latin America and abroad. 
A firm priority, Estuardo serves as the Executive Director of the Friends of the National Museum of the American Latino (FRIENDS), a nonprofit designed to build support for the creation of a Smithsonian National American Latino Museum. 
Raised in Washington, D.C., Es received his Bachelor of Arts in Political Science and Philosophy from Barry International Catholic University in Miami, Fl., and his Juris Doctor from St. John's University School of Law in New York City.  Estuardo is the Chair of Governor Terry McAullife's Virginia Latino Advisory Board, co-founder of the Hispanic Lobbyists Association and member of the Hispanic Bar Association of D.C.