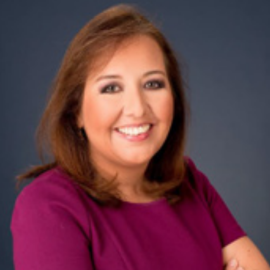 Bio
Mónica Talán is the Chief Mission Officer at PreK12 Plaza and former executive vice president of Corporate Communications and Public Relations at Univision Communications Inc. (UCI), the leading media company serving Hispanic America. 

Prior to joining Univision, she spent more than 10 years at Fleishman-Hillard, most recently as senior vice president/partner, and senior counselor and strategist for general and Hispanic market initiatives for several key clients, including AT&T, the Department of Homeland Security, and Procter & Gamble. 

Talán is a graduate of The University of Texas at Austin, where she was recognized as College of Communications Outstanding Alumnus in 2013. She has been involved in several industry organizations and currently serves
on the Public Relations Society of America (PRSA) Foundation and NALEO boards. Previously, Talán served as vice president of the Board for the Hispanic Public Relations Association's New York Chapter. She was named the PR Professional of the Year In-House in 2015 by PR Week magazine, and named to the 2015 Top Women in PR by PR News.